Staff
German Institute of Human Nutrition (DIfE)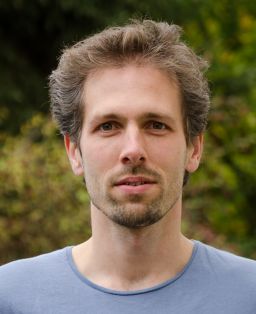 Dr. Clemens Wittenbecher
Postdoctoral researcher, German Institute for Human Nutrition
PhD at the German Institute for Human Nutrition (DIfE) / University of Potsdam
Dr. Wittenbecher's research focus is on elucidating the role of lipid metabolism in the development of cardiometabolic diseases, with a special emphasis on diet as a determinant of both, blood lipid profiles and disease risk. To this end, he develops and applies methods to integrate lipidomics data with genetics and lifestyle information in population-based observational studies. His methodological expertise is on causal structure learning and causal inference from observational biological data. Within the FAME-project Dr. Wittenbecher mainly designs analytical workflows for lipidomics data in the EPIC-Potsdam cohort.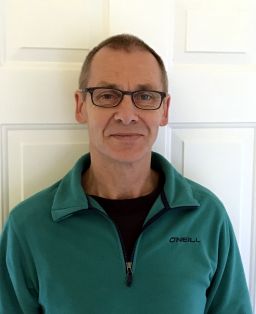 Andreas Wernitz
Technician, German Institute of Human Nutrition
For the FAME project, he is responsible for the lipid analysis, including the sample preparation. He measures the proportions of fatty acids in the phospholipids of plasma samples.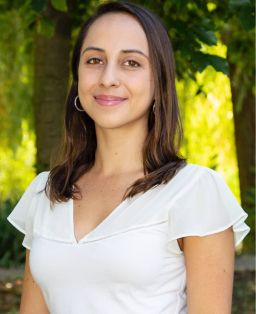 Dr. Marcela Prada
Postdoctoral researcher, German Institute of Human Nutrition
Her work with the FAME project is focused on the analysis of the association between dairy intake and trans fatty acids/odd chain saturated fatty acids plasma profiles, cardiometabolic markers and diabetes risk. Together with analyzing the relationship between lipidomics markers and type 2 diabetes incidence.
University of Cordoba
Dr. Juan F. Alcalá Díaz
Internal Medicine specialist at Reina Sofia University Hospital (Córdoba, Spain)
PhD in Biomedicine (University of Cordoba, 2017), Bachelor of Medicine and Surgery (University of Granada, 2000-2006), Master in Nutrition and Metabolism (University of Córdoba, 2009) and Master in Bioinformatics and Computational Biology (Escuela Nacional de Salud-ISCIII, 2015). He currently works as a researcher at 'Instituto Maimónides de Investigación Biomédica de Córdoba' ( IMIBIC ) and an Internal Medicine Specialist at the Reina Sofia University Hospital. With research and clinical profile, he develops studies in the field of Nutrigenomics and gene-environment interactions, with a particular interest in the study of postprandial metabolism, diabetes mellitus and the discovery of gene-diet interactions for the prevention of cardiovascular disease and other chronic diseases.
Dr. Antonio Camargo García
Biochemist PhD, is included in the "Miguel Servet" program of the ISCIII in Spain. His research line is focused on the study of the involvement of gut microbiota in metabolic and cardiovascular disease and the interaction between diet and gender in the sex dimorphism in the incidence of metabolic and cardiovascular diseases.
Dr. Javier Delgado Lista
FEA in the UGC of Internal Medicine, Reina Sofia University Hospital (Córdoba, Spain)
Responsible for the Area of Continuity of Care in the Management Committee of the UGC of Internal Medicine. Co-Researcher in charge of the Group in the IMIBIC institute GC-09 "Nutrigenomics. Metabolic Syndrome". Member of the Innovation Commission of IMIBIC. Associate Professor, University of Cordoba. Senior Researcher at CIBEROBN, Carlos III Health Institute. Clinical Coordinator of the CORDIOPREV study.
Dr. Francisco Gómez Delgado
Internal Medicine specialist, Reina Sofia University Hospital (Córdoba, Spain)
He is also integrated into the Maimónides Institute of Biomedical Research of Córdoba (IMIBIC) where he completed his PhD in the field of Nutrigenomics in 2014. Currently, he focuses his research on studying the beneficial effects of lifestyle for the prevention and treatment of chronic diseases (diabetes, dyslipidemia, cardiovascular disease and aging) with collaborations in different projects with public funding and also is an author of more than 20 scientific publications
Dr. Ana Leon-Acuña
Specialist in Internal Medicine
Medical researcher postdoctoral clinical investigator who is supported by an ISCIII research contract (Rio Hortega Program). Lipid and Atherosclerosis Unit. IMIBIC/Reina Sofia University Hospital/University of Cordoba, and CIBER Fisiopatologia Obesidad y Nutricion (CIBEROBN), Instituto de Salud Carlos III, Spain.
Dr. Feliciano Priego Capote
Associate Professor
Head of the research group "Analytical Platforms in Metabolomics: Clinical and Agrofood Areas" Expert in the development of analytical methods for targeted and untargeted metabolomics analysis based on mass spectrometry detection.
Dr. Oriol Alberto Rangel Zuñiga
PhD in 2008 from the University of Córdoba, a specialist in molecular biology, genetics and proteomics. His work focuses on the study of gene-environment interaction, specifically the regulation of gene expression in response to diet. In recent years he focused on the search for epigenetic biomarkers for the prediction of the development of metabolic diseases such as diabetes mellitus type 2, obesity, Metabolic Syndrome and Cardiovascular Disease.
Dr. Elena M Yubero-Serrano
Ph.D. in Biochemistry (2005). Her main research is focused in the study of the metabolism of advanced glycation end products and their role in the pathogenesis of chronic and metabolic diseases (type 2 diabetes, metabolic syndrome or obesity) and those related to aging, and the use of dietary interventions, as therapeutic strategies, in the reduction of these glicotoxins.
University of East Anglia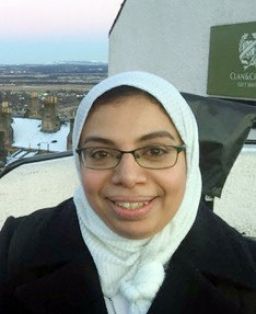 Dr. Rasha Saleh
Postdoctoral researcher, University of East Anglia
Her main focus of work is to study the influence of the genotype of enzymes involved in PUFA metabolism on the effect of behavior (e.g. fatty acid/drug intake) and cardiometabolic health. Therefore can help in providing a more targeted dietary advice.
University of Navarra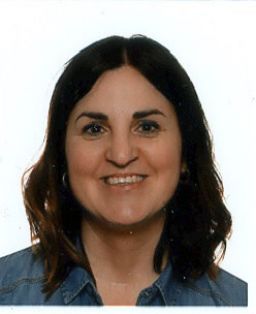 Dr. Cristina Razquin Burillo
Research Associate, University of Navarra (Spain)
PhD University of Navarra, Department of Preventative Medicine and Public Health, Navarra, Spain and CiberOBN Madrid
Dr. Razquin received her Ph.D. at the University of Navarra in the field of nutrigenetics in the frame of the PREDIMED trial. She was a 4y placement as a postdoctoral fellow in the Laboratory of Neurogenetics, and a letter placement at the Laboratory of Solid tumors and Bio-markers both in the Center for Applied Medicine in Pamplona (Spain). After that, research has focused on the association between lifestyle factors-mostly dietary factors-on chronic diseases, especially on cardiovascular disease, as co-investigators in the SUN Project, in the PREDIMED trial and currently in the PREDIMED-plus trial.NIH-funded grants: 1R01HL118264-01 (2013-2017) and its renewal 2R01HL118264-05 (2017-2021) "Mediterranean diet, metabolites, and cardiovascular disease" and 1R01DK102896 (2014-2018) "Dietary interventions, metabolites and risk of type 2 diabetes", and in a European Research Area (ERA-NET) funded project (FAME coordinated project).
University of Reading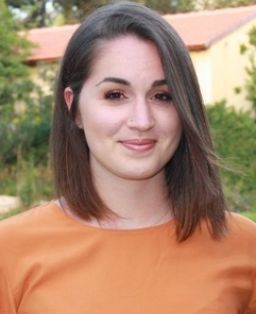 Laury Sellem
Doctoral Researcher, Hugh Sinclair Unit of Human Nutrition
Her work is focusing on the identification of plasma phospholipid fatty acid profiles in dietary intervention studies conducted in the University of Reading, with an emphasis on the identification of dairy-specific fatty acids such as odd-chain saturated and trans fatty acids.